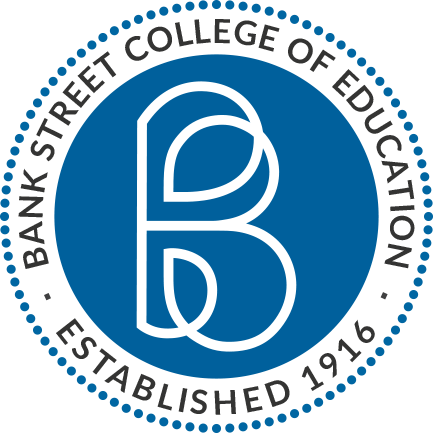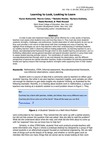 Department
Graduate School of Education
Description
In order to plan and implement lessons that will be effective for a wide variety of learners, teachers must assess what students know and how they know it. They must also know students' academic strengths, challenges, and preferences. Careful observation of what students do and say as they work provides a rich source of data about both their knowledge and ways of learning. We highlight three strategies we use to help teachers refine their understanding of individual students:
(a) building teachers' skills in observing without making judgements; (b) teaching teachers to use a shared, neurodevelopmental framework through which to view student learning and behavior; and (c) facilitating collaboration among general education and special education teachers in using these tools to assess student learning and plan lessons.
The combination of careful observations, a neurodevelopmental lens through which to see and interpret the observations, and the different perspectives of general and special education teachers, builds a foundation for planning appropriately leveled and rigorous lessons that leverage students' strengths while supporting them in their weaker areas.
Publication Date
Fall 2018
Publisher
The Institute for the Promotion of Teaching Science and Technology (IPST), Ministry of Education
Keywords
mathematics, STEM, informal assessment, neurodevelopmental framework, low-inference observations, lesson planning
Disciplines
Curriculum and Instruction | Educational Assessment, Evaluation, and Research | Educational Methods | Teacher Education and Professional Development
Recommended Citation
Rothschild, K., Cohen, M., Babette Moeller, B., Dubitsky, B., Marshall, N., & McLeod, M. (2018). Learning to Look, Looking to Learn. The Institute for the Promotion of Teaching Science and Technology (IPST), Ministry of Education. https://educate.bankstreet.edu/faculty-staff/53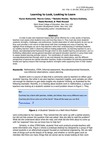 COinS