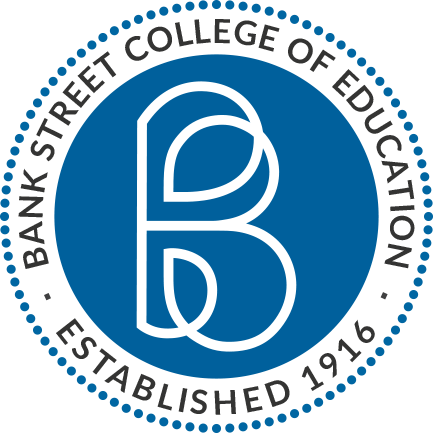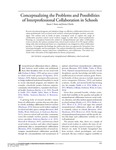 Access Type
Online access to this article is restricted to Bank Street College faculty, staff, and students.
Department
Graduate School of Education
Description
Recent educational programs and initiatives hinge on effective collaboration between education professionals, such as school social workers, school psychologists, teachers, and principals. The authors seek to build on prior conceptual work to explore the range of collaborative practices school social workers engage in with other school professionals. Drawing on conceptual frameworks related to interprofessional and other collaborative work in schools, the authors examined how school social workers (N=39) report collaborating with other professionals based on a hypothetical case designed to elicit collaborative practices. To triangulate the findings, the authors also draw on responses by 14 teachers, five school psychologists, and four principals. The authors identified five modes of collaboration: initiator/coordinator, assessor, intervener, whistleblower, and collaborator. The article concludes with a discussion o the implications for theory and practice.
Publisher
Oxford University Press on behalf of NASW Press
Keywords
conceptualization, interprofessional collaboration, school social work
Disciplines
Educational Assessment, Evaluation, and Research | Social Work
Recommended Citation
Stone, S. I., & Charles, J. (2018). Conceptualizing the Problems and Possibilities of Interprofessional Collaboration in Schools. Oxford University Press on behalf of NASW Press. https://educate.bankstreet.edu/faculty-staff/32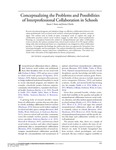 Off-campus Download
COinS