Editor-in-Chief
Jonathan Silin, University of Toronto
Editorial Board
Gail Boldt, Penn State University
Mollie Welsh Kruger, Bank Street College of Education
Susan Weseen, New York City Department of Education
Helen Freidus, Bank Street College of Education
Susan Stires, Bank Street College of Education, retired
Mayida Zaal, Montclair State University
Jen Teitle, University of Iowa
Editor Biographies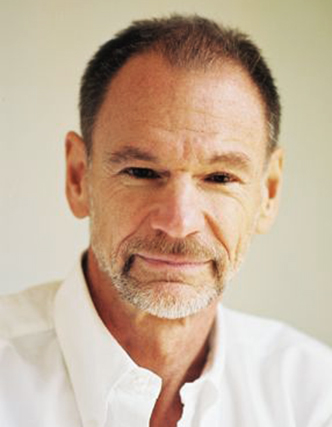 Jonathan Silin is a Fellow at the Mark S. Bonham Centre for Sexual Diversity Studies at the University of Toronto. He is the author of Sex, Death, and the Education of Children: Our Passion for Ignorance in the Age of AIDS and My Father's Keeper: The Story of a Gay Son and His Aging Parents. He is coauthor of Putting the Children First: The Changing Face of Newark's Public Schools and co-producer of Children Talk About AIDS. His writings have appeared in many publications, including Educational Theory, Harvard Educational Review, Chronicle of Higher Education, Education Week and The New York Times. In 2014 his work was the subject of a special issue of Contemporary Issues in Early Childhood and was the recipient of the Block Distinguished Career Award, Reconceptualizing Early Childhood Conference. In 2016 he was a recipient of the Distinguished Service Award, Bank Street College Alumni Association.
Gail Boldt is a Professor in the College of Education at the Pennsylvania State University in the Department of Curriculum and Instruction. She is on the undergraduate reading and elementary education faculties and is an affiliate faculty member in Women's Studies. Before coming to Penn State, she was an assistant and associate professor in the Language, Literacy and Culture Program at the University of Iowa. Gail has recently been accepted at a psychoanalytic research fellow at the Anna Freud Center at the Yale Child Study Center. She holds a Ph.D. The University of Hawai'i at Manoa. Teacher Education and Curriculum Studies.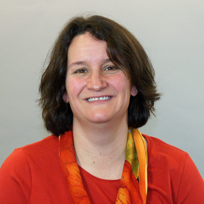 Mollie Welsh Kruger is a faculty member in the Reading and Literacy Program and Co-Chair of the Children's Book Committee at Bank Street College of Education. Previously, a New York City public school teacher for 18 years, Ms. Kruger earned her doctorate from Teachers College, Columbia University in Curriculum and Teaching. Her academic interests include children's literature, students' funds of knowledge, integrating the Arts in education, and urban education.
Helen Freidus is a member of the graduate faculty in the Bank Street College Reading and Literacy Program. Current interests include the uses of digital pedagogy in constructivist classrooms, early childhood literacy development, and knowledge development of pre-service and in-service teachers. Forthcoming publications include Building Community and Capacity: Self-study and the Development of Social Constructivist Online Teaching in Garbett and Ovens (Eds.), Being a self-study researcher in a digital world: Future-oriented research and pedagogy in teacher education.
Susan Stires was a faculty member of the Graduate School of Education at Bank Street College, until 2013 when she retired. Prior to that, she was a lecturer in the Department of Curriculum and Teaching at Teachers College, Columbia University, where she received her doctorate. She was a literacy staff developer in New York City public schools, following 30 years of elementary teaching. She is the author of numerous chapters and articles on literacy education, as well as the editor of the book, With Promise.
Mayida Zaal is an associate professor in the Department of Secondary and Special Education at Montclair State University. She earned her B.A. from Rutgers University in Biological Sciences and Spanish, her M.S. in Educational Leadership from Bank Street College of Education, and her Ph.D. in Urban Education from the Graduate Center at the City University of New York. As an educator and scholar, Dr. Zaal is committed to issues of social justice and equity. Her research focuses on participatory action research (PAR) as a transformative pedagogy and on understanding the lived experiences of immigrant-origin youth. She is particularly interested in the preparation of teachers working in diverse settings.
Jen Teitle is an Assistant Dean at The University of Iowa Graduate College. Her work and research examine learning outside the classroom—from playgrounds and parks to libraries and afterschool programs—with an emphasis on how risk and emergence motivate participants. She is the guest editor of the Bank Street OP issue #30 The Other 17 Hours: Valuing Out-of-School Time and co-editor of the upcoming issue #38. She lives in Iowa City with her husband and four children.